New track by Homeboy on latest House Is OK release
pytzek
March 6, 2013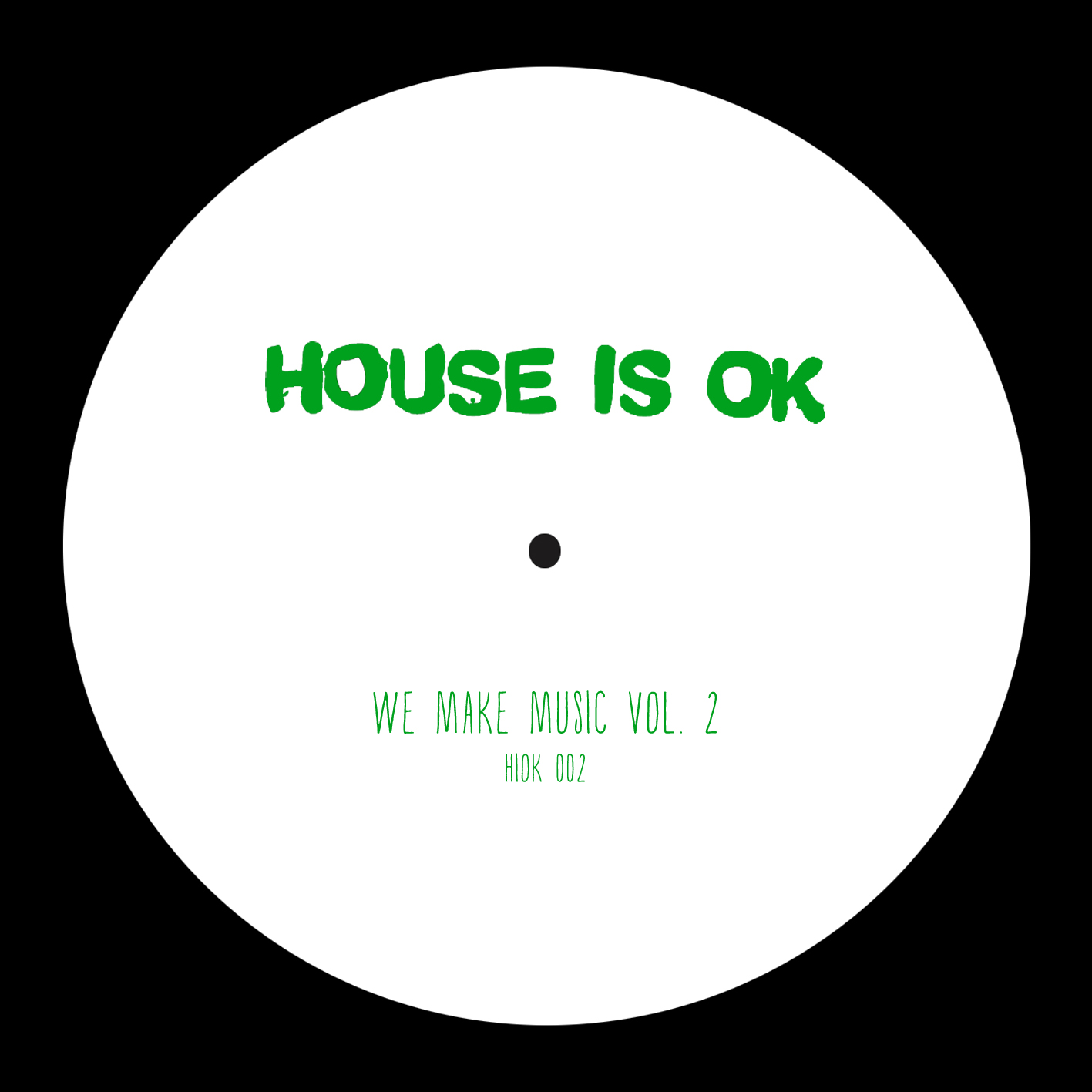 After a well recieved debut Zagreb/Frankfurt based House Is OK trio returns with the 2nd part of the "We Make Music" compilation. Once again Oliver Achatz, Janis & Homeboy deliver three deep house gems which should shake up the house, this time accompanied with a remix from Dynamodyse.
Oliver Achatz opens with L.A. Cure. Melodic, deep and jazzy, a perfect tune for any DJ who calls himself a serious chap, but it would also fit perfectly to lazy evenings on Venice Beach, a perfect soundtrack for the deep and red sunsets over the pacific that cure the mind and feed the soul. Summer can be endless if you only want to imagine it!
Homeboy comes with a sample house vibe on this one. He chopped up an old macedonian disco classic from Kire Mitrev and built it to a refreshing deep house hymn that gives you a reminder of the days when house and hip hop met somewhere in between. After the spaced out break it explodes to a soulful monster that can make you cry on the dancefloor. Have your handkerchiefs ready!
The flip starts with Janis' "While You Were Dancing". And while you danced, Janis spent time in his studio and created what we'd call "headphone" house. Granular soundstructures, swirling over a casual square bassline lead to heavy jazz chords that bring you in an instant chill mode. Serious buisness over here!
Some might know Dynamodyse from his releases on Belgian super label "We Play House Recordings". The maestro closes, with an old school take on L.A. Cure. He took the 808 drumloop and constructed a hypnotic chord sequence around it. While the deep bassline pumps out the hell of the speakers, Dynamodyse reminds us that "minimal" never was a genre, but a feeling most likely. A house music feeling.
This is the 2nd part of the "We Make Music" triology, so watch out, the final and last part is soon to come.